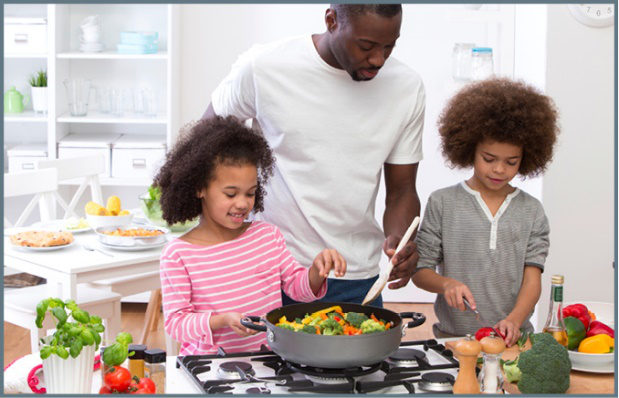 It is very important that your child get a balanced diet. Your child stays healthy, active, and emotionally well. Good nutrition learned as a child tends to stay with them through adulthood. Teaching children should be taught in life to form good eating habits. Remember, healthy snacks are just as important as meals.
You can encourage your child to eat healthy by:
Giving them healthy food choices
Making it fun in the kitchen
Being a role model
Sharing in the shopping experience
Besides your child having a balanced diet, one cannot overlook the importance of keeping up with your child's immunizations to protect them from health complications. Weight management is essential in preventing health issues that can contribute to obesity, heart disease, and type 2 diabetes.
Exercise is also a way to minimize health issues. Routine exercise can help build a healthier body, stronger bones, and muscles. There are other benefits as well, such as having a positive outlook on life will make them less likely to become overweight, and help keep their mental state of mind positive.