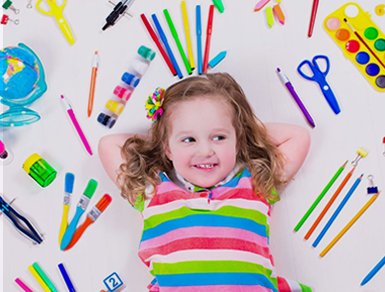 About Us
Welcome to "Hey Mom It Fits!" where well-made fashions are designed with your plus-size child in mind. Wouldn't you love to hear your child say, "Hey Mom, It Fits!"
The Plus Size Child Clothing Dilemma
Are you tired of going through the clothing racks only to find the size you need for your plus size child is not available? Do you find it difficult to find fashionable, age-appropriate clothing for your child?  Is the quality lacking in the fashions you find?  Most importantly, how does your child feel about the clothes you purchase for them?
If you are experiencing any of the above-named challenges, explore the clothing options "Hey Mom It Fits!" has to offer!  Children desire comfortable clothing that will make them feel relaxed, stylish, and attractive. Most importantly, children want to be confident about the way they look.
My Personal Story
For several years I worked as a retail manager in the field of plus-size women's fashion. It was painful to watch parents come into the store to purchase clothing for their 9-12-year-old children. In trying on clothing, most children ended up looking like little women instead of little girls. The parents would then go elsewhere to have expensive alterations made to make the clothing fit.
I too had a plus-size child at home. I was often frustrated when shopping for and with him. He in turn was frustrated shopping with me. Options for clothing that fit him were quite limited both in stores and online. He wanted so badly to dress like the other children, so I resorted to sewing most of his clothes. I became my son's fashion designer in constructing garments that fit his body type and reflected his personal style. I saw his self-esteem improve when he wore clothing he felt good wearing.
I will never forget the day I found an article of clothing that fit my plus-size son perfectly.  He came out of the dressing room with a beaming smile and said, "Hey Mom, It Fits!"  Right then and there I said, "Son, you just named my business".
Our Promise
Our clothes are:
Made of high-quality, hand-selected material
The latest trends in children's fashions
Comfortable
Durable
Our Goal
Our goal is to be the preferred provider of plus-size children's clothing. We want to make shopping convenient for the online buyer as well as fill the gap in the clothing market in providing multiple options for quality, fashionable plus-size children's clothing. We want our vision for children's clothing to be affordable yet represent the current style trends for children that are inclusive of the plus-size child.
Our Brand
We are a plus-size clothing brand designed to give children confidence in having options in choosing clothing that represents their personal styles. Our brand is constantly evolving as relates to the demands of our clients. Each piece is designed for comfort. In addition, our clothing is fashionable yet durable. Our mission is to make every child as unique as the clothes they wear.
Our Size Chart
Our size option choices are many and proportion specific.  Our plus-size options surpass the industry averages.  We have sizes that fit plus-size children ranging from 5-12 years of age.
Thank you for visiting our "Hey Mom It Fits!" website. My wish is you find the perfect clothing with a perfect fit for your plus-size child!
Ruth Smith
CEO and Founder, Hey Mom It Fits!
Please register with your email address with "Hey Mom It Fits!". You will receive sneak peeks at new arrivals, exclusives sales and notice of discounts.